Call Toll-Free:
1-800-297-6652
Dallas/Fort Worth:
972-404-4726

Austin:
512-478-6523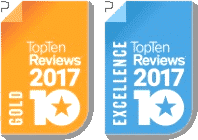 Ranked #1 among
factoring companies
nationally
Call today:
1-800-297-6652
What is Invoice Factoring and How Can It Help Your Business?
Invoice factoring, also known as accounts receivable factoring, is a widely-used form of financing among growing companies, recovering businesses and entrepreneurs.
Many of the largest and most stable corporations in America and Europe utilize invoice factoring as a means to speed up their cash flow so that they can seize opportunities to increase their market share.
Advantages of Factoring over Traditional Financing:
Invoice factoring provides an unlimited line of working capital, limited only by the amount of business you can generate, not on the amount of your assets
You qualify for cash advances based on your customer's creditworthiness, not yours
Invoice factoring does not increase your debt position
Invoice factoring can help improve your credit rating & collections
New orders generate cash within 24 hours – not 60 days
No time-consuming audits are required – and no restrictions on the use of proceeds
Proceeds from Factoring can be used to:
Increase your sales
Take supplier discounts
Increase your staff or fund payroll
Purchase new equipment
Increase your inventory
Improve your credit rating
 Contact us today at 1-800-297-6652 and learn more about what makes American Receivable better than other invoice factoring companies.