The Fourth Of July Fun Facts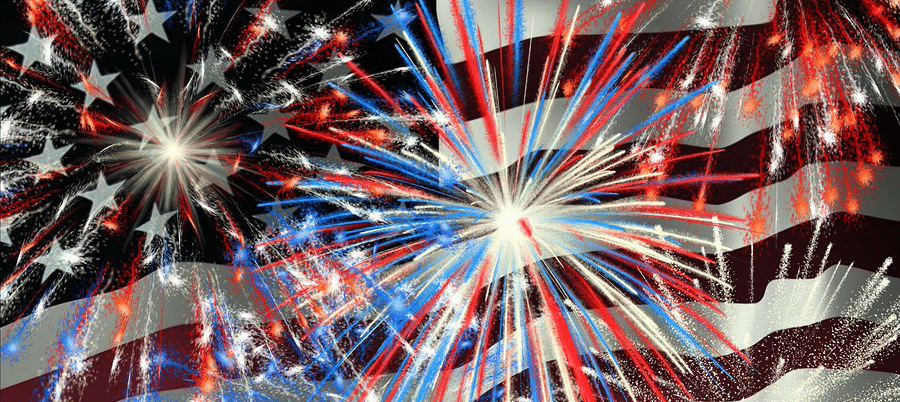 Thursday, July 4, 2019 marks the 243rd anniversary of the signing of the Declaration of Independence making America an independent nation.
Fun Facts:
Thomas Jefferson was the main author of The Declaration of Independence, however, the committee included Roger Sherman, Benjamin Franklin, John Adams and Robert Livingston.
The document is dated July 4th, however, Congress voted on July 2nd for independence from British rule. The final signatures were obtained on August 2, 1776,
The first newspaper printing was ono July 6, 1776 by the Pennsylvania Evening Post.
Approximately 2.5 million people lived in America at the time. Today, over 345 million people live in America.
Calvin Coolidge was the only President born on July 4th.
Three Presidents died on July 4th.John Adams and Thomas Jefferson both died in 1826 on the 50th anniversary of the Declaration and James Monroe died July 4, 1831.
July 4th became a federal, unpaid holiday in 1870, and became a paid holiday in 1938.
The Liberty Bell rings 13 times every July 4th to honor the 13 original colonies, and. descendants of those who signed it tap the bell at 2pm every July 4th.
George Washington treated the U.S. soldiers on July 4, 1778 by doubling their rum rations.
John Hancock, who was the President of Congress at the time, signed in the center of the document with the largest signature. His large signature brought about the phrase "put your John Hancock" when asked to sign your name.
The first fireworks celebration was n 1777 along with a parade and dinner. It is estimated Americans spend over one billion dollars on fireworks every July 4th.
Americans spend over 160M dollars on watermelon and consume over 150M hotdogs on July 4th.
Have a safe and happy Independence Day!