American Receivable Corporation Has Been Rated #1 Among Factoring Companies…
…nationally, for the 5th consecutive year by Business.com and Business News Daily! – "Best Factoring Companies 2019."

American Receivable has been working with small business owners helping them manage continuous growth through cash flow solutions.
Jack Stieber, President of American Receivable says they attribute their success to their clients, their exceptional working partnerships within the financial industry, and an incredible tenured and dedicated management team providing exceptional customer service.
"We work with each client to find cash flow solutions specific to their business needs because not all businesses or industries are alike." Jack Stieber
American Receivable helps start-ups and established growing companies meet their goals by providing working capital essential to business operations. A business sometimes overlooks their greatest asset for working capital: revenue. American Receivable provides a way for small business owners to fund their business and keep cash flow positive without incurring debt through invoice factoring.
That's not all…
Taking advantage of invoice factoring is simple and easy – the process is made up of only 5 steps.

You – the business owner will supply your customers with a product or service and then you invoice your customer directly.
You send a copy of the open invoices to the factoring company for purchase.
Upon verification of the invoices, the factoring company funds a percentage, usually 85-95% directly to you. Funding is within 24 hours in most cases.
Your customers send payments for the invoices directly to the factoring company on your behalf.
Once invoices are paid, the balance of the invoiced amount, less previously agreed upon fees, will be sent to you.
What you need to know:
Here are some things to consider when looking for a reputable invoice factoring company:
Length of time the company has been in business.
Are long-term contracts required or can I factor short-term?
Are there up-front fees?
What other services are offered if I factor with you?
Are there extra fees for these other services?
Do I have control over which invoices I sell to you?
What is your fee structure?
If you are a new business ask if they fund start-ups?
Are you familiar with my industry?
What is the application process and what is required?
How long will it take to get approved?
If my application is approved, how soon can I sell my invoices and be funded?
The best part…
…the glorious perks of doing business with a #1, nationally rated factoring company for the 5th consecutive year!

Factoring invoices close the funding gap caused by slow-paying customers because invoice factoring yields instant working capital!
Invoice factoring is a great alternative for a business owner who might not otherwise be able to acquire capital from traditional sources due to weak personal credit, lack of collateral, or length of time in business. Invoices for delivered products or completed work can be one of the greatest assets for a business. Invoices represent revenue for the company.  Invoice factoring is an option to fund your business through the revenues of the business, therefore, not incurring additional debt for the business.  Receiving the major percentage of the invoices up front, allows the business owner to operate with a positive and consistent cash flow, which is crucial for any business to operate smoothly and manage growth. American Receivable monitors the receivables and collections they purchase from a business. Assisting with collecting past due funds gives the business owner the ability to focus on managing and promoting the business.
Many business owners are unaware of the value of their unpaid invoices. Slow-paying customers can hold a business back.  Factoring those valuable invoices is the answer to keeping cash flowing and not adding more debt for the company.
About American Receivable: Since 1979, American Receivable has provided small businesses with the financial resources they need to grow, increase inventory, make payroll on time and effectively compete in the marketplace. Operated and managed by the original Managing Partners, American Receivable earned the respect of the financial industry for their personal attention to their clients. They offer exceptional client services and have a very knowledgeable and tenured management team. Don't wait, get started today – click here to send us an email! 
Top 20 Traits of Successful Small Business Owners
Do you have what it takes to start a successful small business? Financing is a vital part of starting a small business, however,  there are many other factors to consider. Here are some of the most common traits of entrepreneurs who have been successful as small business owners.
Driven: A successful small business owner has the tenacity and motivation to go into business and give 100 percent to build and grow the business. They are  driven to find the to find funding for the business by finding investors, loans and looking all options, including  non-traditional small business financing.
Goal oriented: A successful small business owner keeps his eyes on the end goal. They have a vision for the company and the future. This refers not only to growing the business, but also continuing to find financing when more money is needed for the growth of their business. The small business owner is open to non-traditional small business financing such as factoring, as another option to reaching important long and short-term goals.
Confident: Successful small business owners are self-assured, earn respect and trust, and take confident command of a situation.
Passionate: Successful small business owners are passionate about their business. Striving for success keeps a small business owner motivated, present and engaged in their business.
Budget minded: A small business owner is dedicated to keeping costs down and spending money wisely and conservatively. A successful business owner investigates options for loans, business credit cards, and other types of financing such as invoice factoring and other non-traditional small business financing.
Self-Reliant and Decisive: Successful small business owners are able think and act independently of others. They are confident in making large and small decisions for the business.
Humble: A successful small business owner will always remember the people who helped them along the way. They are open to constructive criticism and ideas from others. They are appreciative of help from others, be it operational advice, financing, or a combination of the two, such as obtaining non-traditional small business financing
Resilient: Successful small business owners are able to overcome set-backs. They identify the problem and do what is necessary to find a solution.
Focused: Successful small business owners able to focus on the task at hand. They have the focus and discipline to get the job done.
Open-Minded: Successful small business owners are open to new ideas. They will look at all options for the right solution. They are open-minded about different types of financing. They will find the best option in traditional loans and credit, or seek out non-traditional small business financing like invoice factoring.
Proactive: Successful small business owners are always looking for new opportunities to grow and improve their business. Proactive small business owners solve problems before they even happen, such as improving cash flow and profitability using non-traditional small business financing.
Collaborative: Successful small business owners work with others, effectively delegate, and build strong relationships that enhance their business and success.
Technically Aware: Successful small business owners find the right technology solutions for their specific business. They know that the right software is crucial for their business to run smoothly and best serve their clients.
Energetic: Successful small business owners have the energy to manage long hours and take on a lot of responsibility. They know that a business is a full-time, long-term commitment.
Risk-Takers: One trait all successful small business owners have in common is that they are not afraid to take a risk.
Accountable: A Successful small business owner takes responsibility for both the accomplishments and failures.
Trustworthy: A successful small business owner builds trust and trustworthy relationships. When signing contracts or obtaining a loan or non-traditional small business financing, it is important that others be able to trust you.
Forward Thinking: Successful small business owners take creative ideas and make them a reality.
Flexible: Successful small business owners are immune to setbacks and will regroup and find solutions for meeting their goals. For example, if traditional loans are not a current option, they will be flexible and look into non-traditional small business financing
Hard Working: A successful small business owner works until the job is done, and then works some more. They invest time, energy and money into their business, and do everything necessary to be successful and profitable. When they need better cash flow, they will search for financing, and seek out non-traditional small business financing, such as invoice factoring when traditional financing is not the best option,
If you identify with a lot of these character traits, chances are you have what it takes to be a successful small business owner. Never underestimate the power of determination, hard work, and getting some non-traditional small business financing help when you need it.
American Receivable has been helping small business owners with non-traditional small business financing for 40 years. Through invoicing factoring, American Receivable is able to assist small business owners by improving cash flow, thus providing the financial resources needed to grow, increase inventory, make payroll on time and effectively compete in the marketplace. Call American Receivable today at 1-800-297-6652, complete an application for factoring online, or visit our click here to learn more about how the best invoice factoring company can help your small business.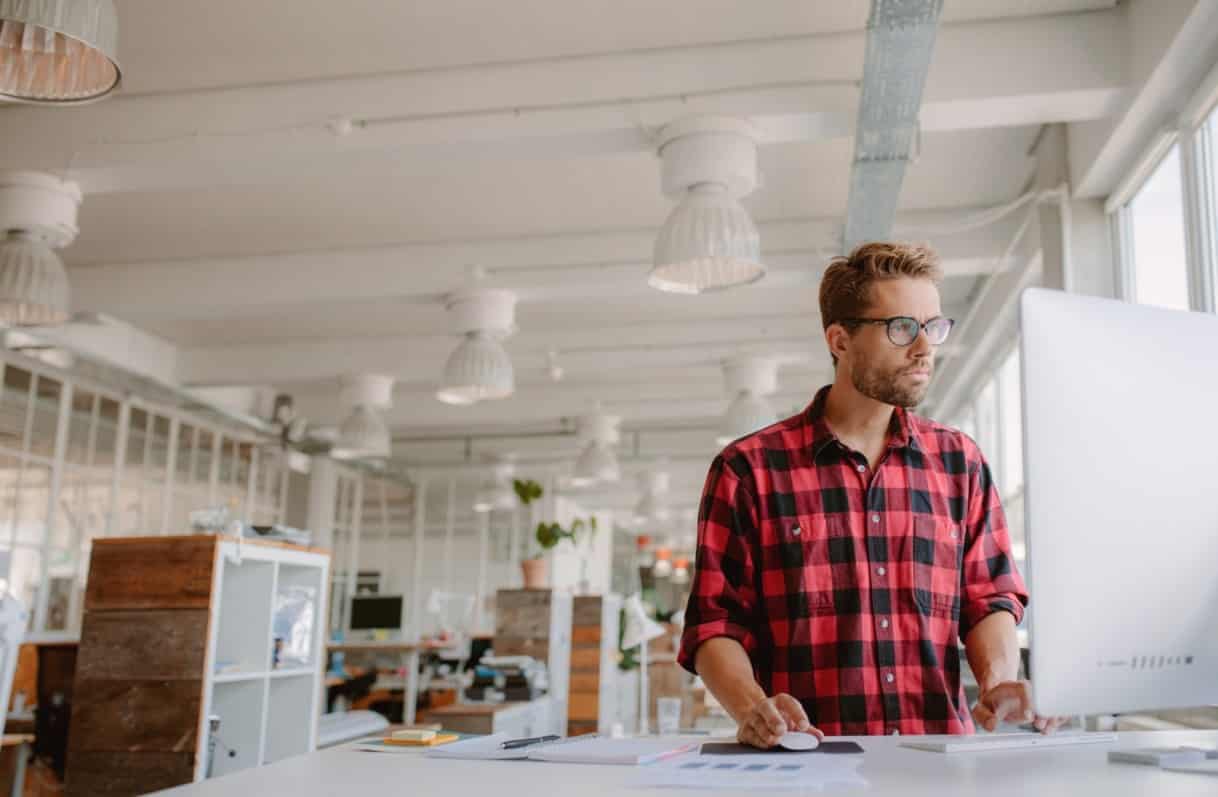 You may have no intention of selling your small business now. However, you have to accept that your small business will change hands one day. You might pass it down to the next generation, sell it, or, unfortunately you may need to close it down. Even if a change in ownership won't happen until well into the future, it is always a good idea to plan for an inevitable transition and benefit your business value in the present. You may not plan on selling your business anytime soon, however, following these tips now will keep you from diminishing your business value when you are ready to make a change.
Make sure that someone else knows how to do your job. It is important that your business has the capability to succeed in your absence. Train your team members to handle operations. Prospective buyers will have more interest in a business that continues to thrive and maintain its business value  Share your techniques for maintaining cash flow.  Invoice factoring is a great way to keep cash flow positive.
Develop procedures for all of your business's operations. Having a go-to guide or manual will establish consistency and accuracy for all of the tasks managed in your small business will add business value to you currently, and to any future buyers.
Give your employees job security. Employee retention will help your cash flow. The process of hiring and training is time-consuming and can be costly. When you are ready to sell, retaining seasoned employees will appeal to buyers and add to your business value.
Keep accurate and up to date financial records, and a financial reporting process. Having a clear picture of your cash flow, revenues, profits, and costs will help you see where improvements can be made to increase your business value. When you are looking to sell, prospective buyers will want to see organized and accurate financial statements and tax returns.
Do not neglect accounts receivables. Your small business will have a diminished business value if you have a large amount of uncollected accounts receivable. This will hurt your cash flow and your bottom line. If you have challenges with past due receivables and need to improve your cash flow consider invoice factoring from American Receivable. Prospective buyers will want to see a solid procedure for collecting from customers.
Diversification guards against changing tastes and economic recessions. You may be making great profits on your current products or services, but diversifying will help improve your cash flow and business value by putting less dependence on just one or two primary products and/or services your company offers. Also, consider diversifying your client base. If you depend on just a few large clients, your business value—and cash flow—will greatly reduce if you lose just one of them.
Strive to increase cash flow each year. Consider invoice factoring and other non-traditional small business financing to improve your cash flow. Your business value will rise if your cash flow trends upward each year instead of remaining level.
Define your competitive advantage. Why are you better than your competitors? Figure out your competitive advantage, and promote it. Having a competitive advantage will increase your small business value to potential buyers.
Have a clear growth plan, including how to finance the growth. Project the cash flow needed to cover the costs of growth. Educated yourself business financing, such as business loans, and non-traditional financing, such as invoice factoring. Having a plan already in place will add to your business value.
Try to remove the emotion. You undoubtedly worked hard to make your business successful. It may be hard to let go.  Keep the emotion out of it.  Prospective buyers are only interested in the value of the business in the future.
Whether you are selling a business now, or not for many years, it is important to consider your business value in the daily operations of your small business. When you do plan to sell, you will get top dollar for your hard work and dedication. Plus, circumstances may change at any time, and you may not have time to plan ahead for a needed sale. However, if you follow these tips and avoid diminishing your business value, you will be attractive to buyers at any time.
Help the business value and growth of your small business by increasing your cash flow with invoice factoring. American Receivable has been providing small businesses with financial resources for almost 40 years. With no up-front fees, hidden costs, nor long-term contracts, American Receivable is the national #1 leader in factoring.  Call for a FREE Quote Today: 1-800-297-6652 or complete an application for factoring online.