Factoring or Asset-Based Lending – Which is Best for Your Small Business?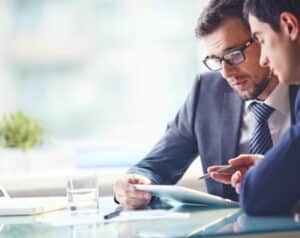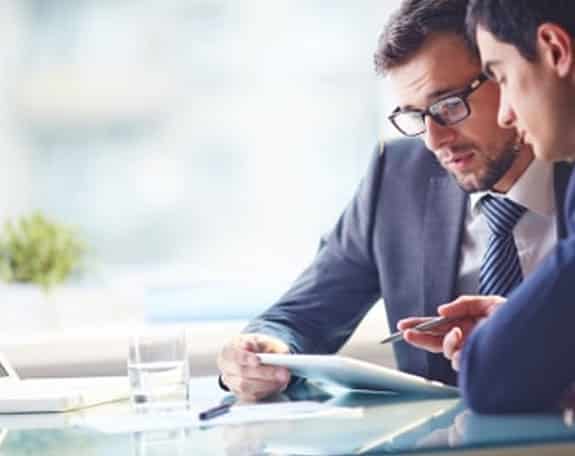 Factoring and asset-based lending have similarities, but they are distinctly different ways to improve cash flow for your small business.
Factoring
Factoring, also known as invoice factoring and accounts receivable factoring, is a situation in which a factoring company buys your accounts receivable in exchange for an immediate payment.  Factoring can be a very effective way for businesses to improve their cash flow by eliminating the 30 to 90-day waiting period to get paid.
The factoring company notifies the payer of the purchase and verifies the accuracy of the invoice(s) and handles the collection process on behalf of your business.
Factoring provides immediate cash and does not require a lengthy application or approval process.  There is no application fee and most applicants are approved in as little as 24 hours.  Factoring does not require a long-term contract and there are no restrictions on how funds are used.
Asset Based Lending
Frequently referred to as an ABL, this type of loan or line of credit that is secured using the company's assets as collateral.  The collateral can include your accounts receivable, business equipment, inventory or other physical assets.  In most cases, the asset-based lending agreement is structured as a line of credit and allows you to draw funds for a variety of uses, including paying for daily operating expenses and making new investments.
The amount of money you can borrow through an asset-based lending agreement is dependent on the value of the assets that are used as collateral.  Lending rates are based on a loan-to-value (LTV) ratio which typically ranges from 75% to 90% for accounts receivable and is usually 50% or less for other types of collateral including inventory and equipment.
If accounts receivable are used as collateral, the borrowing base is updated regularly.  In other words, newly created invoices and those that are paid off can affect how much you are able to borrow.
Although the approval process is faster and less invasive than for traditional loans and lines of credit, it can take up to two weeks or more.
Asset-based loans also require substantially more due diligence than factoring and asset-based lenders usually perform collateral checks and audits to review the accounting ledgers. Most asset-based lenders charge a few thousand dollars for this process, though your actual cost may vary.
I hope this information is helpful.  To learn more about the differences between factoring and asset-based lending, give us a call at 1-800-297-6652 or 972-404-4726 in the Dallas/Fort Worth metroplex.
Or fill out the form below.
How to Avoid a Cash Crunch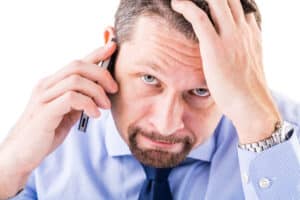 Business owners know that happiness means knowing how to avoid a cash crunch. However, every now and then entrepreneurs find themselves in the middle of a cash flow crisis.  The Long-term solution to this cash crunch is a detailed examination of every expense, an analysis of pricing and investigating bringing In outside capital.
The problem is this takes time and will not bring in cash to make payroll by Friday.  Every small business owner knows the drill – stop everything and start dialing for dollars!  In a frantic effort to avoid a cash crunch and get money to cover payroll and expenses, the owner calls customers to encourage them to pay their bill quickly.  In this emergency situation, the customers with the best business relationships and are most likely to respond to a plea for quick payment are called upon first.  Read More "Avoiding the Cash Crunch"
American Receivable has been ranked the #1 factoring company in the country
Dallas, TX, July 11, 2018 –(PR.com)
For 39 years Mr. Stieber and Mr. Gurney have grown a company that is receiving more and more recognition for being the best in class. Hiring the right people has been the key to their success. With an average tenure of over 20 years, the staff at American Receivable consistently delivers superior service.
American Receivable has been ranked # 1 Factoring Company nationally for three consecutive years by Top Ten Review.
business.com review also named American Receivable #1:
"American Receivable is an excellent service with good rates, no extra fees and strong support. It has no commitment minimums and offers non-recourse factoring, making this service the best in our lineup."
"We reached out to American Receivable to test its customer service. The people we spoke with were knowledgeable and professional. They knew how to answer our questions and were quick to respond to our inquiries. We didn't have any trouble getting in touch with them."
"Our 2018 research and evaluation of factoring services leads us to again recommend American Receivable as the best factoring service for small business. American Receivable has been in the factoring game since 1979, offering its flexible factoring services at competitive rates."
"American Receivable ranks very high in customer service. They are valued as a being informative and having a genuine interest in helping customers grow their business."
Accounts receivable factoring offers a number of benefits over traditional bank financing.  Give us a call at (972) 404-4726 to learn how factoring can help improve cash flow for your business or click here to get a quick quote.