How to Survive When Starting a Business…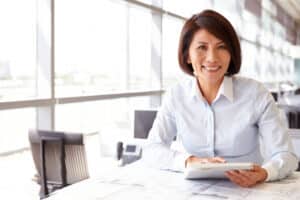 Starting a business takes patience, drive and faith in one's self and one's abilities.  Being in control of destiny is appealing to many but realized by few.  Thanks to technology and software starting a new venture is now easier than ever.  According to Forbes 50% of the working population works in a small business environment.
There are countless articles, blogs and literature on the subject of starting a new business so before making the leap consider this:
Don't Do it Alone
A sole proprietor gets to call the shots… all of them. This is probably the best option for control nuts.  But for those who don't mind sharing ideas and financial returns, creating an LLC or Partnership is a better idea. While you will share the profits, you will also share the risk, and in the case of a corporation or limited liability corporation, the burden of liability is put upon the business itself. In other words, if the business goes belly up the only thing liable to debt collectors are the business assets and inventory and not personal bank accounts.
While many new businesses use their own equity to cover start-up costs, securing a loan or getting investors is a better way to fund a business because of the shared risk. Not only will it limit the amount of burden it also will demonstrate that the business is viable and a good choice in the current market.
Keep Current Employment for the Time Being
Stay employed until there is a solid business plan and investors.  Set funds aside for initial startup costs and as an alternative source of revenue for at least the first year, five if possible. Having funds set aside for will insure for the "what if's" during the first years of business. According to the U.S. Bureau of Labor and Statistics, 50% of businesses fail in the first five years, and even large companies like Twitter, Google and Amazon struggled to turn a profit during the first few years of business.
Budget
Budgeting is key to a successful business.  It's crucial that if the business needs an extra injection of capital to stay operational, or something significant happens to have the extra funds to take care of it. Know when to tighten the belt and where.
Starting a business is unlike any other job. The burden of responsibility is ultimately and totally that of the owner as are any mistakes that affect others. It's important to realize that in order to lead people in a new venture means being mentally prepared for anything and everything.
Just remember Harry S. Truman's famous idiom….  "The buck stops here".
By Jack Stieber –  President – American Receivable
image courtesy of iosphere at www.freedigitalphotos.net
Getting your Financial House in Order for 2016
Getting your financial house in order is not as hard as you may think.  With some careful planning, you too can be prepared for the best of times and the worst of times.
Open bills the day they arrive. This may seem like common sense but ignoring them won't change anything or make them go away.
Review your monthly credit card statement thoroughly. We all need to not only be aware of the amount we owe and payment due date but should check our statement for unauthorized charges which could indicate identity theft, rate changes, credit limit changes, and any additional fees that may have been added. Contact the credit card company immediately if you see anything out of the ordinary on your statement.
Pay bills on time. Late fees can add up and just one late payment can scar your credit score by as much as 100 points. If you're a procrastinator or are unorganized set up automatic bill paying to make sure you're never late with a payment.
Record each check you write along with ATM withdrawals. Insufficient funds fees can drain your bank account if you're not careful. Record every transaction as it occurs to know where you stand at all times.
Don't max out my credit card limits. Utilizing all of your available credit can backfire on you. Creditors like to see people responsibly manage their credit by using less than what is available. Maxing out your cards could indicate that you're in financial distress and move you over into another risk category in the creditor's eyes. It can also cause you to pay higher rates and lower credit lines moving forward.
Keep track of your spending and know where my money goes. Control your financial future by having a keen awareness of your spending habits. Track your spending for 30 days and organize the results by category. Once you see your spending in black and white you can make any needed adjustments.
Have at least one month's income set aside for emergencies, more if you can. Unexpected expenses have been known to wreck the best of budgets. Have a rainy day fund in place when emergencies arise.  The safety net you create today will save you tomorrow.
Have an annual insurance check-up. No one should be over-insured or under-insured. The way to avoid this is to review your policies once each year with your insurance agent. Make sure that you understand exactly what is covered and what isn't. The last thing you need in an emergency is a big surprise.
Have a well-thought-out plan for today, tomorrow and beyond.  Plan for both short and long-term goals. A short-term goal could be a summer vacation while long-term goals could be for such things as a college education for your kids and your retirement. Financial realities should not be ignored but planned for.
With careful planning and a few easy steps you too can become financially healthy and have your house in order for 2016 and beyond.
By Jack Stieber –  President – American Receivable