Why Should Your Business Consider Hiring Veterans?
It can be challenging for veterans to transition back to civilian life, especially when it comes to finding a job. Many of the tasks performed and skills acquired during military service don't translate to the skills listed in a more traditional resume. However, with some understanding of how military skills can be utilized in the corporate workspace, employers will find that there is a great advantage in hiring veterans.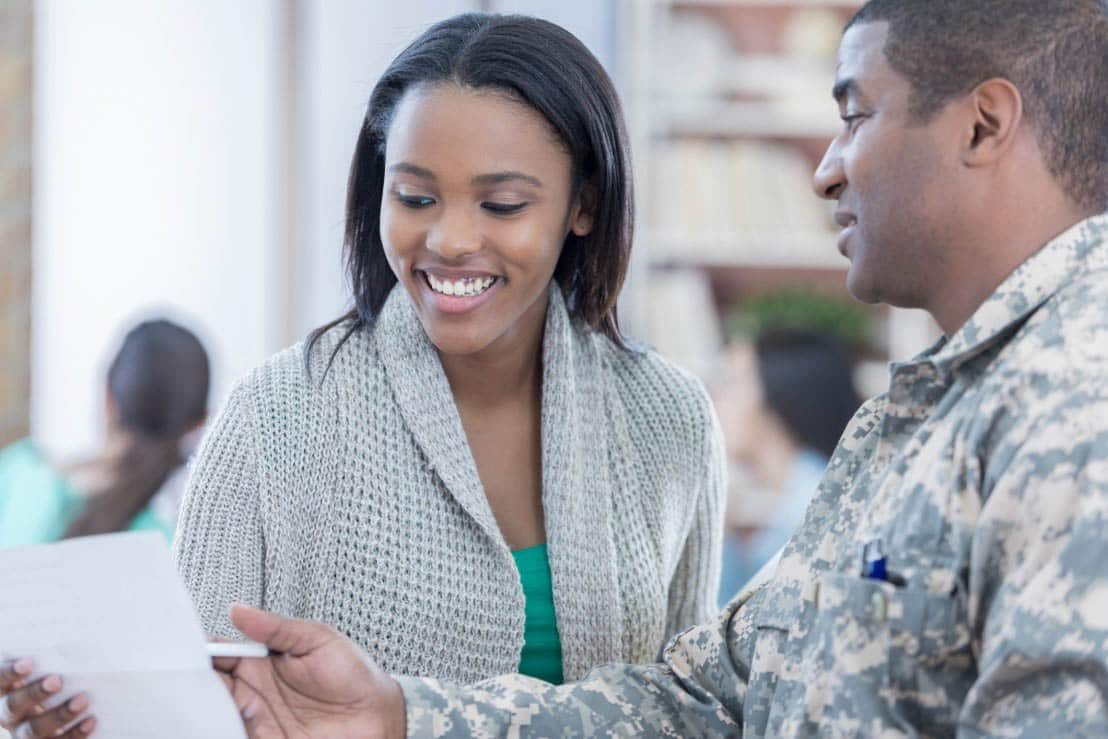 Top 5 Reasons for Hiring Veterans
1. Trained for Leadership
First of all, veterans excel at working in and leading teams. Military training includes putting the greater good ahead of personal interests. Trained in collaboration and cooperation, veterans look out for the goals of the team and not just personal gain. This develops trust among the team and helps it to succeed and achieve their objectives. In the military, veterans learn leadership skills and also gain valuable experience working with both subordinates and superiors. Plus, as most men and women join the military as young adults, they have developed and honed their leadership qualities for a longer period of time than most corporate workers.
Veterans were constantly learning to meet the expectations and master the skills necessary to fulfill their duties in the military. Through personal development, formal schooling, or in unit training, veterans started learning from the moment they joined the military. They develop a growth mentality and continue to seek out new knowledge and training. Military personnel is expected to learn quickly and efficiently, retain the information, and shift to something else.
3. Adaptability and Flexibility
Another asset of military training is adaptability. When hiring veterans, you gain an employee is quick thinking and can switch gears as needed. In the military, one never knows what the day might bring, what obstacles may be encountered and what tasks need to be accomplished. A veteran will be able to adapt to new environments, hurdles, and changing goals.
4. Performance under Stress
Hiring veterans will give you an employee that handles stress well. They will not be shaken in stressful situations and won't buckle under pressure. In the military, mistakes and bad decisions can permanently affect lives, so veterans are trained to take their jobs seriously and avoid rash decisions. They analyze information, work through the problem, and trust their intuition.
In addition, veterans can take constructive criticism well. They are used to debriefing and reviewing after tasks and actions. They know how to gain insight and identify areas that need improvement. When your company hires a veteran, you get the benefit of his or her experience with analyzing situations for missed opportunities and/or blind spots. Plus, you can be assured that any fixes and corrections will be applied without hurt feelings. Veterans will continually seek growth and improvement.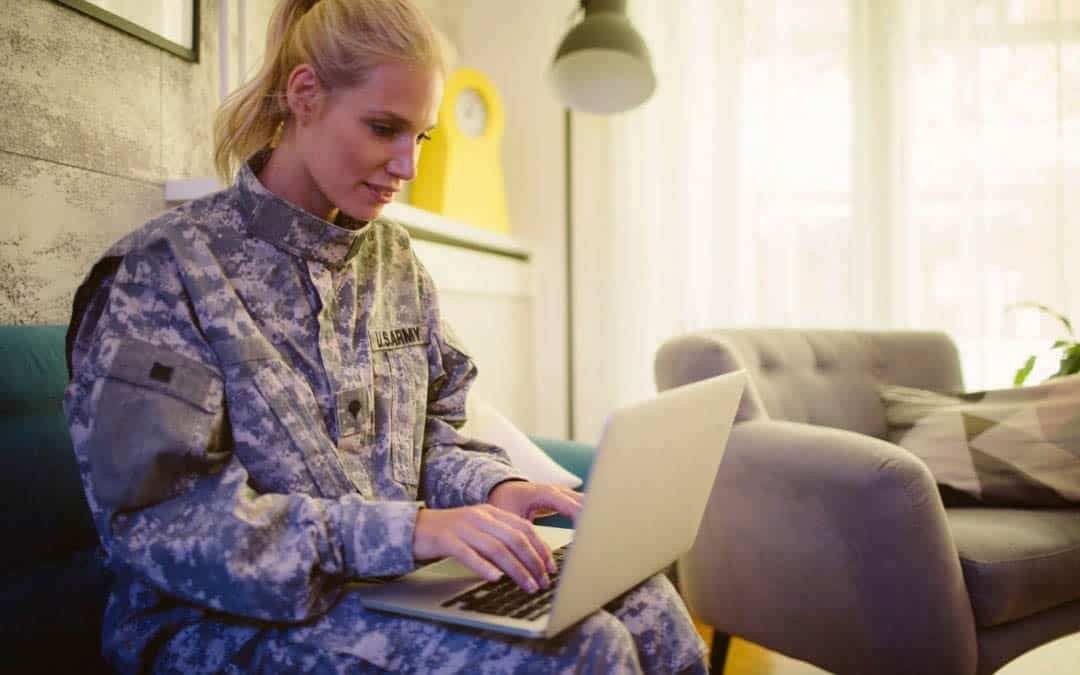 Common Characteristics of Veteran Employees
When hiring veterans, you also gain an employee with a vast array of additional experience and qualities:
Technical experience and training
Organizational skills
Problem-solving skills,
Keen decision makers
Isn't afraid of hard work
Takes responsibility seriously
Loyalty
Initiative and drive
International familiarity, which can be a great asset in our global economy.
If you aren't already convinced that hiring veterans is a wise business decision, you will be excited to learn that there are some available incentives and tax benefits. To learn more, visit the Veterans Affairs website.
Are you looking for other ways to help your business? Do you need money to finance payroll, inventory, and other expenses? American Receivable has over 100 years of combined financial service experience. Since 1979, our outstanding professionals have been dedicated to each client and their specific needs. There are no up-front fees, hidden costs, or long-term contracts, which are common with our competitors. Call for a FREE Quote Today: 1-800-297-6652 or complete an application for factoring online.
Much like destiny, the success of your business is determined by the choices you make for the business, not by chance

One of the most important choices, when starting or running a business, is financing. Every business needs capital in order to run smoothly. Fixed expenses like rent, payroll, taxes, and insurance have to be met or there will be no place to do business and no employees to work in the business. It is important to look at options and choose the one that will be most likely to ensure success for your business.
A business that is not eligible or does not meet criteria for traditional bank loans has to look beyond the bank for alternate sources of capital...
Bank loans also require repayment according to specific terms of the loan. Most businesses have some customers that pay on time. However, it is the customers that tend to be slower to pay and often go over 30 days, that result in cash deficits for the company. When the invoices are not paid, the owner sees a slow down in cash flow, which affects his ability to continue doing business as usual. Without consistent cash flow, the business owner may not be able to pay his employees or hire additional help. Purchasing inventory is difficult when the business does not have enough cash coming in to cover expenses necessary for the success of the business. This, along with rent, insurance, and other operating expenses are vital to the continued growth and sustainability of the business.
Invoice factoring, or receivable financing, referred to as "factoring"...
Is a great way for business owners to guarantee consistent cash flow for their business. Factoring is an age-old form of non-traditional funding for businesses. Invoice factoring allows business owners to use their own assets as a viable source of cash flow, and, without incurring debt.
American Receivable has been helping businesses for 40 years with their cash flow solutions...
Rated #1 among factoring companies nationally, American Receivable purchases invoices from the business and provides a percentage of the invoice to the business for those receivables. The business owner can use the money at their own discretion to better serve the immediate needs of the business. The business owner maintains control of running his business, his way. When the customer American Receivable and the business owner gets the remaining funds called "reserve" less agreed upon fees.
American Receivable works directly with each client to find solutions for their specific needs. The business owner does not have to sell all of his invoices, just the ones they choose. As needs change, American Receivable works with the business helping them continue to grow.
The Power of Making Decisions...
Each snapshot of consistently, we decide. Here and there those choices are little and unimportant, and in some cases those choices are life-changing. At last, however, the result of your day, your year, and your whole life are generally characterized by the total of basic leadership and the moves that you make en route.
basic leadership intensity of choosing
There's capacity in settling on a choice – notwithstanding when you're not totally sure that it's the correct one. I guarantee you that once you understand the unimaginable effect that creation choices can have, you can really start to carry on with your best life.
Choices can be amazing, however they aren't in every case simple…
To a certain extent, practically we all experience the ill effects of choice loss of motion sooner or later in time. Understanding the effect that your choices can have is regularly terrifying.
All things considered, if a choice is significant enough to transform you, it's reasonable that you'd need to make certain to take care of business.
The issue is that numerous individuals have a "deer in the headlights" minute when looked with choices. Terrified of settling on the off-base choice, they end up not settling on a choice by any means. In any case, not settling on a choice is a choice all by itself – and it's quite often the off-base one.
The powerlessness to settle on a choice can leave you solidified set up when changes are fundamental. It can likewise unleash ruin on your certainty, your satisfaction, and your general enthusiastic prosperity.
Looked with the issue of choice loss of motion, it's fundamental to understand that – in pretty much every case – any choice will be superior to no choice by any stretch of the imagination.
On the off chance that you can push past the dread and questions related with deciding, you can begin assuming responsibility for your life's results.
Settle on Decisions Quickly
Probably the most ideal approaches to dispose of choice loss of motion is to settle on choices rapidly. Indeed, a considerable lot of the world's best pioneers and pioneers owe quite a bit of their prosperity to their capacity to settle on choices rapidly.
When you settle on choices rapidly, you rule out uncertainty, stress, and perplexity. Rather than sitting around idly stressing over the majority of the conceivable outcomes and attempting to perpetually examine each potential result, settling on a snappy choice empowers you to quickly start giving your endeavors to finishing on that choice.
In the event that you really focus on a choice, you'll see that finishing on it is a lot simpler than you may have suspected.
The Law of Attraction manages that you will almost certainly show what you have to finish on any choice once you have completely subscribed to it.
Just by settling on choices rapidly, however, can you completely focus on them ideal out of the entryway without giving uncertainty and stress a chance to kill your choice gradually after some time.
Fortunately, settling on choices rapidly doesn't need to be troublesome. Regardless of what choice you may be looked with, the main thing you need to decide is whether this is something you need or need and whether it merits submitting your opportunity to.
On the off chance that the response to both of those inquiries is truly, you have all that you have to settle on a choice immediately. Some other inquiries or worries that you may have will answer themselves en route in the event that you are focused on settling on your choice a reality.
Utilize the Rule of 5
When you have settled on a choice, the subsequent stage is to carry that choice to fulfillment. It's insufficient to just settle on a choice and trust in the best. A choice is possibly completely tried when you devote your endeavors to it.
The Rule of 5 is an extraordinary spot to start to help finish on your choice. Following the Rule of 5 means completing five things consistently that will carry you closer to your objective. Suppose, for instance, that you choose to go into business. After you've settled on that choice, you ought to focus on completing five things every day that will enable you to get your business ready for action. They don't need to be grand undertakings. Real objectives are cultivated one little advance at once, which is the reason the Rule of 5 is so powerful.
Enrolling a responsibility accomplice is another extraordinary method to further focus on your choice. It is difficult to retreat from a choice when you have somebody that you regard and trust driving you forward and considering you responsible.
Imagine Your Goals Daily
Picture, in your brain, what your life will resemble and how you will feel once you've achieved it. Picturing your objective thusly will fill in as an amazing inspiration by giving you a feeling of the advantages before the objective is cultivated.
On the off chance that you make strides, for example, these to focus on a choice and persuade yourself to finish, you can set yourself up for progress after any choice you make.
Have you at any point been incapacitated to settle on a choice, and afterward chosen to jump forward to progress?
Bank Said No? Top 5 Alternative Financing Options for Your Small Business
Madeline owns a small printing business and needs additional capital to purchase new equipment and to hire an extra sales representative. She approached her local bank for a traditional small business loan and was declined. Devastated, Madeline doesn't understand why her successful business can't secure a traditional bank loan. Unfortunately, this happens more than you would think. Small businesses are often unable to secure traditional loans to fund growth and get needed cash for expenses. That's where alternative financing can greatly benefit small business owners like Madeline. With so many alternative financing options available, your small business can find the capital you need to grow, fund research and development, increase inventory and pay your expenses.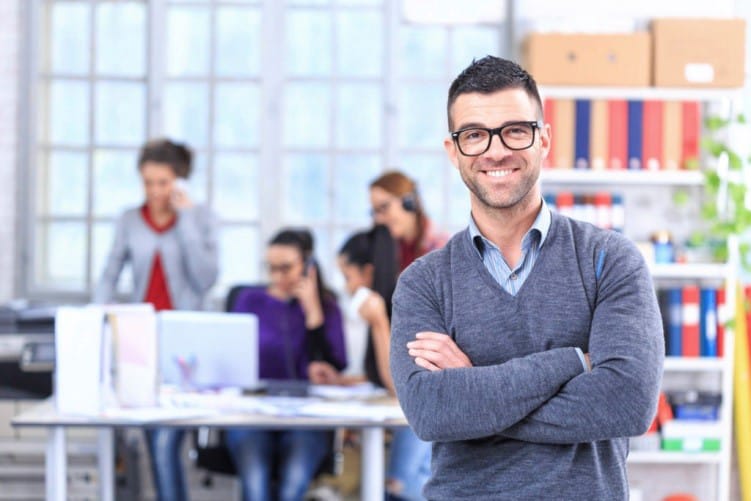 Here are the top 5 alternative financing sources for your small business:
This is one of the best options for small businesses with money tied up in accounts receivable. An invoice factoring company, such as American Receivable, will purchase your current, outstanding invoices and give you a percentage of the value. When American Receivable collects payment on the invoice from your client, you receive the remaining amount due on the invoice, less a small factoring fee. Invoice factoring gets you the cash you need right away! A true advantage of this alternative financing option is that your eligibility is based on your client's ability to pay, not your company's credit rating.
Call 1-800-297-6652 for a free quote from American Receivable.
These allow you to use your personal credit score and household income to get money for your business. A personal loan will be smaller than a business loan but can give you some alternative financing for your new small business.
Loans from the SBA are guaranteed in part by the Small Business Administration. SBA loans are originated by traditional loan producers, but a portion is guaranteed by the SBA if you default. It allows a small business who otherwise would not qualify for a loan to get needed funds. The downside is that an SBA loan can have a lengthy application process, and it can be difficult to qualify.
These accounts allow you to pay for business expenses without applying for a loan. You can even earn rewards and build your business credit score. It's a bonus if you can find a card offering an introductory 0% APR for the first year. The downside is keeping a running balance for the long term can add up to higher costs owed if you are not careful.
These are the most difficult form of alternative financing to come by, but if you find your business qualifies for a business grant, you get free money to fund your business. Many business grants are government funded and geared towards veteran and minority-owned businesses.
Good News for This Small Business Owner
Madeline contacted American Receivable and was able to get the cash she needed to fund payroll and new equipment. With the increased sales from the new sales representative, she was also able to apply for a line of credit. Alternative financing options worked for Madeline's small business. Which one will work for yours?
American Receivable has been helping small businesses with alternative financing since 1979 and is ranked #1 among the nation's factoring companies. Find out how invoice factoring can be a solution to your business's cash flow needs.
Call for a FREE Quote Today: 1-800-297-6652 or complete an application for factoring online.