Much like destiny, the success of your business is determined by the choices you make for the business, not by chance

One of the most important choices, when starting or running a business, is financing. Every business needs capital in order to run smoothly. Fixed expenses like rent, payroll, taxes, and insurance have to be met or there will be no place to do business and no employees to work in the business. It is important to look at options and choose the one that will be most likely to ensure success for your business.
A business that is not eligible or does not meet criteria for traditional bank loans has to look beyond the bank for alternate sources of capital...
Bank loans also require repayment according to specific terms of the loan. Most businesses have some customers that pay on time. However, it is the customers that tend to be slower to pay and often go over 30 days, that result in cash deficits for the company. When the invoices are not paid, the owner sees a slow down in cash flow, which affects his ability to continue doing business as usual. Without consistent cash flow, the business owner may not be able to pay his employees or hire additional help. Purchasing inventory is difficult when the business does not have enough cash coming in to cover expenses necessary for the success of the business. This, along with rent, insurance, and other operating expenses are vital to the continued growth and sustainability of the business.
Invoice factoring, or receivable financing, referred to as "factoring"...
Is a great way for business owners to guarantee consistent cash flow for their business. Factoring is an age-old form of non-traditional funding for businesses. Invoice factoring allows business owners to use their own assets as a viable source of cash flow, and, without incurring debt.
American Receivable has been helping businesses for 40 years with their cash flow solutions...
Rated #1 among factoring companies nationally, American Receivable purchases invoices from the business and provides a percentage of the invoice to the business for those receivables. The business owner can use the money at their own discretion to better serve the immediate needs of the business. The business owner maintains control of running his business, his way. When the customer American Receivable and the business owner gets the remaining funds called "reserve" less agreed upon fees.
American Receivable works directly with each client to find solutions for their specific needs. The business owner does not have to sell all of his invoices, just the ones they choose. As needs change, American Receivable works with the business helping them continue to grow.
Bank Said No? Top 5 Alternative Financing Options for Your Small Business
Madeline owns a small printing business and needs additional capital to purchase new equipment and to hire an extra sales representative. She approached her local bank for a traditional small business loan and was declined. Devastated, Madeline doesn't understand why her successful business can't secure a traditional bank loan. Unfortunately, this happens more than you would think. Small businesses are often unable to secure traditional loans to fund growth and get needed cash for expenses. That's where alternative financing can greatly benefit small business owners like Madeline. With so many alternative financing options available, your small business can find the capital you need to grow, fund research and development, increase inventory and pay your expenses.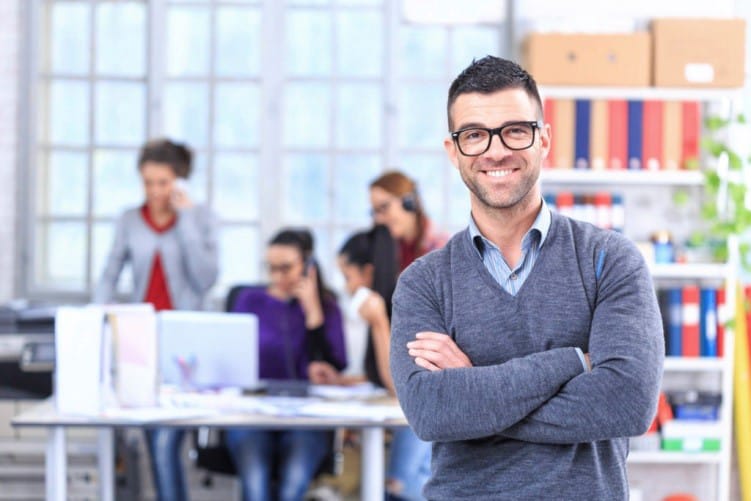 Here are the top 5 alternative financing sources for your small business:
This is one of the best options for small businesses with money tied up in accounts receivable. An invoice factoring company, such as American Receivable, will purchase your current, outstanding invoices and give you a percentage of the value. When American Receivable collects payment on the invoice from your client, you receive the remaining amount due on the invoice, less a small factoring fee. Invoice factoring gets you the cash you need right away! A true advantage of this alternative financing option is that your eligibility is based on your client's ability to pay, not your company's credit rating.
Call 1-800-297-6652 for a free quote from American Receivable.
These allow you to use your personal credit score and household income to get money for your business. A personal loan will be smaller than a business loan but can give you some alternative financing for your new small business.
Loans from the SBA are guaranteed in part by the Small Business Administration. SBA loans are originated by traditional loan producers, but a portion is guaranteed by the SBA if you default. It allows a small business who otherwise would not qualify for a loan to get needed funds. The downside is that an SBA loan can have a lengthy application process, and it can be difficult to qualify.
These accounts allow you to pay for business expenses without applying for a loan. You can even earn rewards and build your business credit score. It's a bonus if you can find a card offering an introductory 0% APR for the first year. The downside is keeping a running balance for the long term can add up to higher costs owed if you are not careful.
These are the most difficult form of alternative financing to come by, but if you find your business qualifies for a business grant, you get free money to fund your business. Many business grants are government funded and geared towards veteran and minority-owned businesses.
Good News for This Small Business Owner
Madeline contacted American Receivable and was able to get the cash she needed to fund payroll and new equipment. With the increased sales from the new sales representative, she was also able to apply for a line of credit. Alternative financing options worked for Madeline's small business. Which one will work for yours?
American Receivable has been helping small businesses with alternative financing since 1979 and is ranked #1 among the nation's factoring companies. Find out how invoice factoring can be a solution to your business's cash flow needs.
Call for a FREE Quote Today: 1-800-297-6652 or complete an application for factoring online.