Natural disasters can happen anywhere and at any time. Over the past several weeks the headlines have been dominated by three monster hurricanes and a 7.1 earthquake in Mexico.  If they've taught us anything, it's that there's no such thing as being over-prepared, and that goes for your business too.
Hurricane Harvey dumped record rainfall along the Texas and Louisiana coasts and the cleanup is expected to take months.  And the financial impact of the monster storm will undoubtedly be felt for even longer in the greater Houston area.  According to a recent marketwatch.com article, the Small Business Administration's disaster relief program had received 2,117 applications for assistance from residents and businesses affected by Hurricane Harvey as of September 1.
Unfortunately, the SBA estimates that about 25 percent of small businesses that close due to a natural disaster never reopen.  The Federal Emergency Management Agency (FEMA) puts that number even higher, at around 40 percent. And for businesses that do reopen, the road to recovery is usually long and expensive.  The problem for most is the lack of a disaster plan. Here are three things you can do to make sure your business is able to get up and running again in the event it's affected by a natural disaster.
Be Proactive Concerning Your Finances
Don't assume that your bank and credit card companies will know that you've been affected by a natural disaster.  Instead, you should contact your lending institution immediately and let them know about the emergency situation. Most lenders will work with you to help you get back on track.  In some cases, they may waive fees or allow you to defer payments.
Low-Interest Disaster Relief Financing
As mentioned earlier, the SBA offers disaster relief for small businesses. One program provides loans to help businesses recover from property damages.  The program offers terms of up to 30 years, and interest rates of 4 percent or lower.  Another SBA program helps businesses recover from economic injury and provides loans of up to $2 million to help with expenses you would have been able to cover had you not been affected by a natural disaster.
Some lenders also offer special programs for new and existing customers affected by natural disasters.  At American Receivable, we're offering discounted rates to businesses affected by Hurricane Harvey.   Our invoice factoring solutions require no lengthy approval process and funding in as little as 24 hours. Call 1-800-297-6652 or in the Houston area call 281-442-7000 to learn more.  You may also click here for more information.
Prepare for the Unexpected
As the old saying goes, "an ounce of prevention is worth a pound of cure." Having cash reserves to meet your operating expenses for at least 30 days can help your business survive a natural disaster.
Unfortunately, this is easier said than done for small businesses that operate on tight margins.  If this is true for your business, now is the time to look for ways to pay off your existing debts and reducing your operating costs and put that money in a safe, interest-bearing account so it will be there in the event of a natural disaster.
For more information, check out these helpful disaster checklists and tips.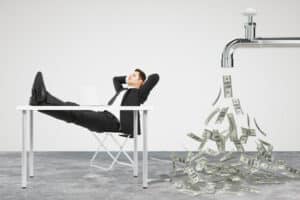 Starting a successful business requires a tremendous amount of time, energy, and in most cases, money.   So it's important that you really enjoy what you'll be doing.  The majority of startup businesses struggle during the first few years so you'll need that passion to get you through the tough times.
Here are some other things to consider when starting a business.
Have a solid, written business plan
Most business owners spend months or even years mentally planning for the day they launch their new startup.  But putting everything down on paper will help you identify opportunities and potential pitfalls you may not have considered.  When creating your business plan, it's a good idea to plan for the worst case scenario to make sure your expectations are realistic.
Hang on to your "day job" for a while
It can take months or even years before your startup company actually makes a profit.  If you're currently employed, it's a good idea to hang onto your current job for a while to keep money coming into your pockets until your new venture takes off.
Arrange financing for your new business
Even established companies experience slow periods and not having a financial safety net can be disastrous.  Startup companies have the additional problem having no credit history which is an essential requirement for traditional lenders.  Some private investors may be willing to lend you money based on the viability of your overall business model, but this too can take time and may come with prohibitively-high interest rates or other requirements.  Invoice factoring is a safe and effective alternative to traditional bank financing.  Factoring provides your business with almost immediate cash, and approval isn't based on your creditworthiness.
Don't fly solo
Starting a new business by yourself can be a lonely and frustrating experience.  Having a partner can help keep you focused and motivated.  And as the old saying goes, "two heads are better than one."  Having a partner or small team who are invested in the success of your new venture can also help keep you honest about your expectations and provide you with encouragement when you experience the inevitable doubts and misgivings most startup business owners experience early on.
Develop a client base prior to launching your new business
Remember the film "Field of Dreams" about the baseball fan who heard voices telling him "If you build it, they will come"?   When it comes to building a customer base, things typically don't  work that way.  Launching your startup business without customers can be a recipe for disaster, so don't wait until after you've launched your business to line up customers or potential customers.  It's better to have eager customers lined up, eagerly awaiting the launch of your startup than to try and land them once your business is up and running.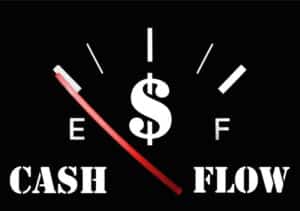 Strategies to turnaround a struggling business with cash flow problems has many sides. Benefits, payroll and other expenses directly related to the number of people working for a company may be one of the largest expenses.
There may be areas where a company can cut cost by eliminating positions that are no longer necessary and determining what benefits and other costs may be eliminated. Additional costs like office leasing may be renegotiated, as well as non-essential supplies and other items purchased for the office.
Pricing and marketing of your product or service and being competitive is very important. Making sure you are not overpriced and your marketing budget is spent effectively, reaching the target customers.
The most important thing to consider when marking an effort to turn your struggling business around is how quickly you can access working capital. One way to speed up cash flow is to decrease the length of time it takes for the customer to pay. Changing the terms, which your customers may not appreciate may damage your relationship. Offering discounts as an incentive for early payment may be helpful with some, however, it may not be beneficial for all of your customers.
Invoice factoring is a more effective solution for managing cash flow, giving you access to working capital almost immediately. The rates charged for factoring is likely much less than the revenue lost from offering customer discounts. Factoring is a good alternative whether the business is struggling or just needing to manage cash flow.
American Receivable has been helping with cash flow for over 37 years. Our dedicated client account managers work to find a solution for the specific needs of your business. American Receivable uses state of the art software and online options to keep the business owner informed. American Receivable does not require long-term contracts or factoring minimums and no hidden fees. American Receivable's rates are based on the creditworthiness of your customers. We offer funding available within 24-48 hours.
American Receivable was rated the #1 Factoring Company in the country by TopTen Reviews for 2015, 2016 and again in 2017.
Call us today and see how working with us will allow you more time to manage and grow your business without the worries of cash flow.
American Receivable Corporation is now offering special rates for Houston. American Receivable is Texas Proud and is currently offering special rates to businesses in Houston needing capital to recover from Hurricane Harvey.  While there is so much that still needs to be done, some of these businesses could be of great value to that effort.  Houston business owners have been extremely generous in efforts to help the citizens of Houston persevere through this catastrophe. American Receivable would like to offer these special rates for Houston businesses needing quick access to capital to rebuild or continue operations.


The world has seen what a great state Texas is and how everyone has come together. Texas has proven that whether you were born in Texas or somehow ended up here, we are all working toward the same goal. Call us today and let us help Houston recover and rebuild. Nothing is too big for Texas or American Receivable.